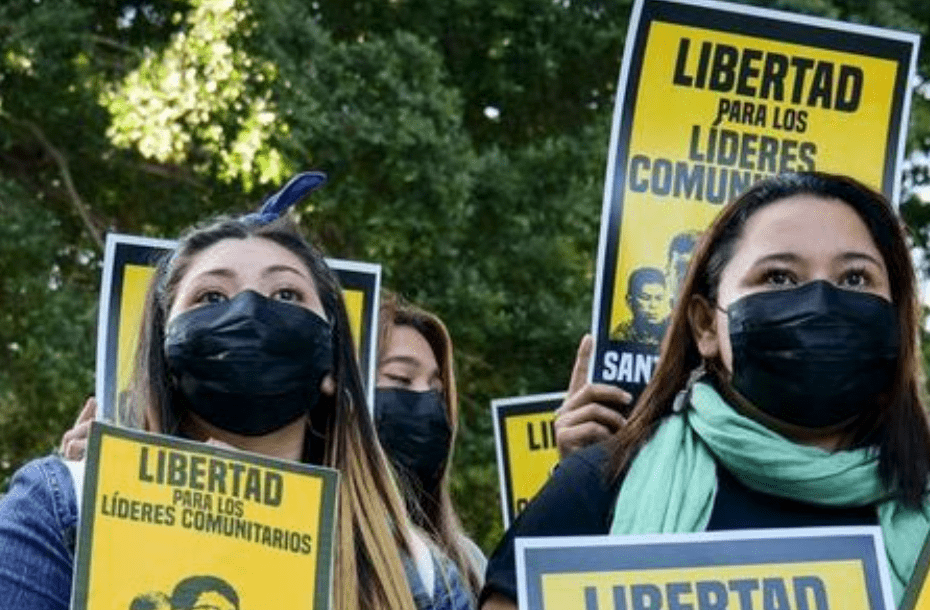 TeleSur
Five social leaders were arrested due to a judicial order that links them to an alleged case that occurred during the civil war.
On Thursday, Santa Marta's Association for Social Economic Development (ADES) called on citizens to protest in San Salvador City to reject the political persecution of social leaders carried out by the administration of President Nayib Bukele.
On Jan. 11, the Attorney General's Office and the Police executed an arrest warrant against Miguel Gamez, Alejandro Lainez, and Pedro Rivas in the municipality of Victoria.
Teodoro Pacheco and Saul Rivas were also arrested at the ADES offices in the municipality of Guacotecti, according to a statement published by the Committee for Human Rights in Latin America (CDHAL).
These community leaders were arrested by means of a judicial order that accuses them of "illicit association" and links them to an alleged case that occurred during the civil war.
The tweet reads, "El Salvador. I demand freedom for community leaders. Santa Marta is not alone. The international and national community recognizes the importance of the struggle of organized communities against mining and death projects. Freedom for prisoners politicians."
The arguments used to arrest the social activists reveal the construction of a legal case whose real purpose is to attack the Santa Marta community and the ADES leaders.
Through a statement, the community of Santa Marta expressed that it seemed "outrageous and suspicious" that the Salvadoran State is interested in promoting "a case" 31 years after the end of the Salvadoran civil war, and after over 40 years of "countless human rights violations and crimes against humanity", which took place against the Santa Marta people.
"Today, when the State says to act, it is done to re-victimize the community in something that clearly seems to be political revenge," the statement published by CDHAL points out.
Original source: https://www.telesurenglish.net/news/Santa-Marta-Community-Leaders-Are-Persecuted-in-El-Salvador-20230119-0006.html