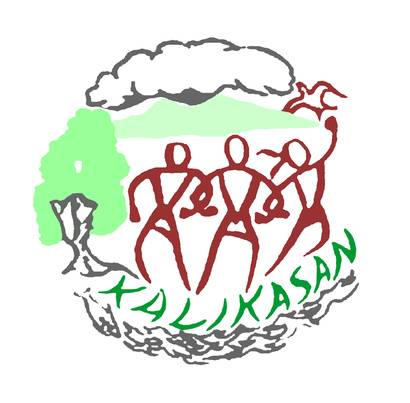 URGENT ALERT FOR ACTION
April 17, 2020
We in the Kalikasan People's Network for the Environment (Kalikasan PNE) request your support for recent human rights violations directed at Filipino land and environment defenders in the midst of the COVID-19 pandemic. These violations are characterized as occurring in a time when the capacity of defenders to assert their democratic rights are severely constrained by lockdowns, arbitrary arrests, and other heavy-handed measures supposedly meant for containing the outbreak of the infectious disease.
On March 19, 2020, indigenous people leader Gloria Tomalon was arrested by the Philippine National Police (PNP) on charges of serious illegal detention and kidnapping. These are trumped-up charges meant to silence her activism. Gloria was also labelled as a leader of the New People's Army (NPA), the armed wing of revolutionary group Communist Party of the Philippines (CPP).
Gloria is the chairperson of KATRIBUMMU, a Lumad (indigenous people in Mindanao) organization. She and her organization have been vocal in resisting the attempts of five large-scale mining companies to enter and operate in their ancestral lands and forests in the Andap Valley Complex in Mindanao. The five companies were the Romualdez oligarchy-owned Benguet Corp., Abacus Coal Exploration and Development Corp., Chinese-owned Great Wall Mining and Power Corp., ASK Mining and Exploration Corp., and Coal Black Mining Corp.
Gloria Tomalon's family has a long tradition of activism and environmental protection. She is the sister of progressive and indigenous legislator Eufemia Cullamat of Bayan Muna (People's First) Partylist. Tomalon's brother, Pablito Campos, was also arrested in February 2018 and was branded as a communist rebel. Another brother of her, Dionel Campos, was the chairperson of Malahutayong Pakigbisog Alansa sa Sumusunod (Mapasu) and was massacred along with two others by members of the government-affiliated paramilitary group Magahat-Bagani on September 1, 2015.
Aside from Gloria, there are at least 51 political prisoners previously working in environmental defense remaining in prison. This is despite the appeal of the UN High Commissioner for Human Rights on world governments to free political prisoners and low-level offence inmates to decongest inhumanely overcrowded prison facilities.
Incarcerated defenders like scientist and campaigner Delai Padilla, anti-mining village official Vicente Ollagon, and indigenous Lumad leader Datu Jomorito Goaynon are at great risk of contracting COVID-19 because of the country's atrocious jail conditions.
In the Philippines, human rights group Karapatan pointed out that jails of the Bureau of Jail Management and Penology (BJMP) and the Bureau of Corrections is 450% and 310% congested, respectively. News reports point out that at least 9 inmates and 9 personnel have already been found to be COVID-positive in the BJMP facilities.
On April 6, 2020, the PNP violently dispersed the People's Barricade of indigenous Ifugao people in Bgy. Didipio Kasibu, Nueva Vizcaya. The people's barricade was set up last July 2019 by indigenous people to stop the operation of the Canadian-Australian owned OceanaGold Corporation. The local people's organizations have also raised concerns over the mine's longstanding depletion and diversion of the community's water resources, rendering them vulnerable to the COVID-19 outbreak.
The PNP escorted the entry of trucks carrying fuels in Bgy. Didipio for the operation of OceanaGold, and used excessive force to push away the human barricade. In the process, Rolando Pulido, chairperson of indigenous organization DESAMA was arrested and slapped with charges of 'disobeying' police officers. At least three other indigenous barricaders were injured during the violent dispersal by the PNP. Currently, Pulido is out on bail.
On April 7, 2020, Armed Forces of the Philippines (AFP) Lt. Gen. Antonio Parlade, Jr., issued a public statement red-tagging and harassing environmental and disaster response organizations Center for Environmental Concerns (CEC Phils), Climate Change Network for Community-based Initiatives (CCNCI), Citizens' Disaster Response Center (CDRC), and Philippine Network for Food Security Programs (PNFSP) as alleged fronts of the CPP.
Gen. Parlade accused these organizations of soliciting financial and material support for CPP and their armed revolution in the guise of responding to the COVID-19 pandemic. These organizations are known nationwide in their humanitarian work and participation in successful environmental campaigns such as on mining and climate justice.
These repressive acts perpetrated by the administration of President Rodrigo Duterte and its state security forces are putting in danger the public health of communities by allowing environmentally destructive activities like mining. Suppressing the work of environmental defenders will affect the public's much-needed access to water and sanitation, food and nutrition, and pollution control.
In these perilous times, we urge all fellow environmental and human rights defenders and our supporters to pressure Filipino public authorities to take action. Let us support our defenders in the Philippines against repression and encourage them to continue their advocacy for the environment and the people.
We invite you to send a letter of concern through mail, email, or fax calling for:
The immediate dismissal of harassment cases against Ms. Tomalon and Mr. Pulido, and the immediate release of Ms. Tomalon and all other political prisoners from jail;
The immediate investigation into the AFP's continuing red-tagging campaign against environmental defenders and organizations to be conducted by an independent body;
The immediate issuance of cease and desist orders of abovementioned large-scale mining companies, particularly the lack of human rights due diligence over violations linked to their operations;
An end to the Philippine Government's counter-insurgency program under the National Task Force to End Local Communist Armed Conflict (NTF-ELCAC) which encourages State security forces to threaten, harass, arbitrarily and illegally arrest defenders tagged as 'enemies of the State';
The Philippine Government to adhere and respect the Universal Declaration of Human Rights and all major Human Rights instruments that it is a party and signatory.
You may send your communications to:
H.E. Rodrigo Duterte
President of the Republic
Malacañang Palace,
JP Laurel St., San Miguel
Manila Philippines
Voice: (+632) 564 1451 to 80
Fax: (+632) 742-1641 / 929-3968
E-mail: op@president.gov.ph or send message through http://president.gov.ph/contact-us/
Ret. Maj. Gen. Delfin Lorenzana
Secretary, Department of National Defense
Room 301 DND Building, Camp Emilio Aguinaldo,
de los Santos Avenue, Quezon City
Voice:+63(2) 911-6193 / 911-0488 / 982-5600
Fax:+63(2) 982-5600
Email: info@dnd.gov.ph, webmaster@dnd.gov.ph
Hon. Menardo Guevarra
Secretary, Department of Justice
Padre Faura St., Manila
Direct Line 521-8344; 5213721
Trunkline: 523-84-81 loc.214
Fax: (+632) 521-1614
Email: communications@doj.gov.ph
Ret. Gen. Roy Cimatu
Secretary, Department of Environment and Natural Resources
DENR Building, Visayas Avenue, Diliman, 1100
Quezon City, Philippines
Tel. No. 926-3011,920-4301
Trunkline No. 929-6626 local 2258
IP Phone Trunkline No. 755-3330
local 1104, 1105
Email: osec@denr.gov.ph
Hon. Jose Luis Martin Gascon
Chairperson, Commission on Human Rights
SAAC Bldg., UP Complex, Commonwealth Avenue
Diliman, Quezon City, Philippines
Voice: (+632) 928-5655, 926-6188
Fax: (+632) 929 0102
Email: chairgascon.chr@gmail.com
Kalikasan People's Network for the Environment (Kalikasan PNE)
#26 Matulungin Street, Barangay Central, Diliman, Quezon City
Tel.: 356-2166
Email: secretariat@kalikasan.net